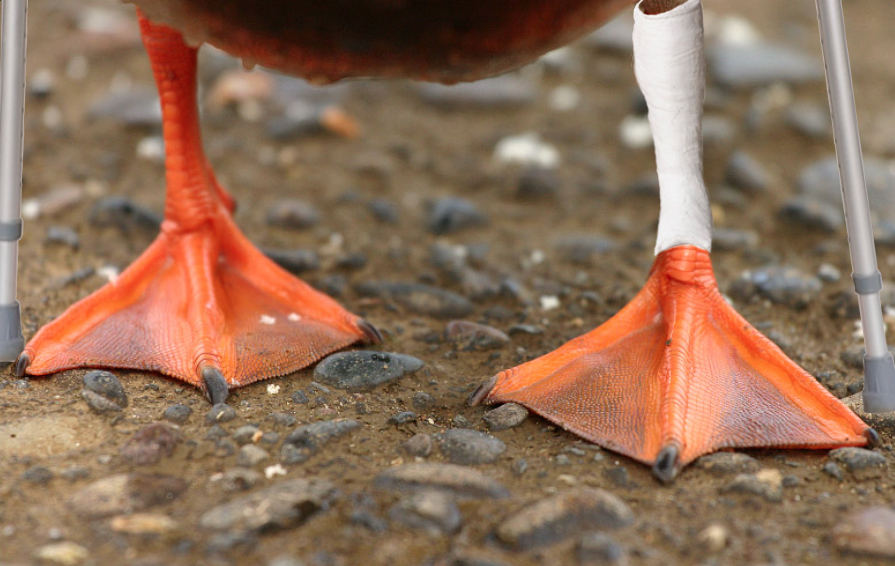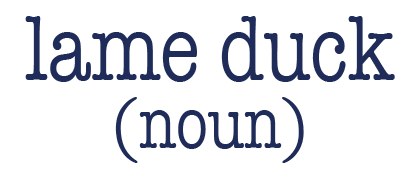 No, I am not referring to injured fowl, but I am using a photo of a "lame duck". Please note: NO water fowl was injured for the sake of photography. This is obviously  a photoshopped photo. Ducks don't use crutches, duh!
Simple Definition:
1. an elected official whose time in an office or position will soon end;
2. a person, company, etc., that is weak or unsuccessful and needs help
Full Definition:
1. one that is weak or that falls behind in ability or achievement; especially  chiefly British  :  an ailing company;
2. an elected official or group continuing to hold political office during the period between the election and the inauguration of a successor;
3. one whose position or term of office will soon end
Definition taken from Merriam-Webster's Learner's Dictionary.
---
This is an introduction to a mini-series of posts (Quacks) here. I believe I have a lot to offer and this is how I am choosing to effectively document some of my knowledge, in essence I am "enjoying my convalescence". These posts are also being posted at LameDuckQuacks.com and submitted as articles to The People's Paper.
Please know, I realize, at some level no one really cares what I have to say – but the flip side is maybe what I say can be of help to someone trying to understand the world of politics a bit more.