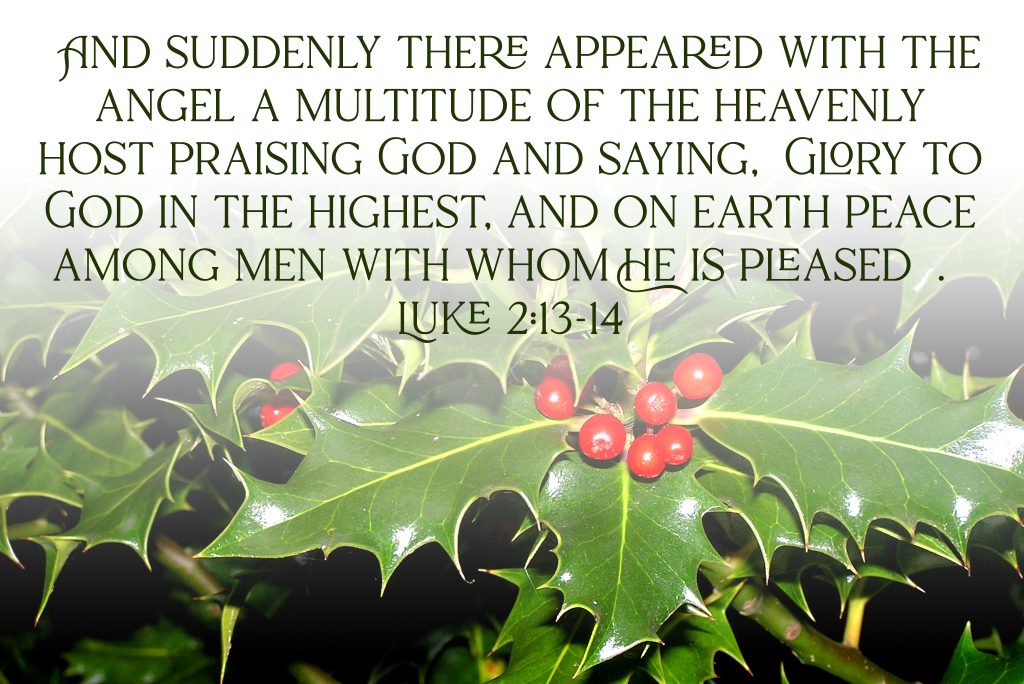 Do you exist in "a state of quiet or tranquility [with] freedom from disturbance or agitation"? If so, Webster's 1828 defines you to have as one who owns "peace". To use modern terms, if you are typically "stressed out", you don't have "peace". When our nation is at war with other nations, when we are in turmoil because of bad presidents or elected politicians, when we have civil war, when we are entangled in private quarrels, law suits, or are agitated by fears, terror, anxiety… we are not experiencing peace!
To stop and reflect on what "Peace" actually means, raises us above the average passing greeting, with no real meaning or value in a well-wishing. I grew up when "Peace" was the cool word to use as a greeting… and I watched it become like the parrot's "hello" as it became over-used and annoying. Different cultures and races use variations of "peace" as a common greeting: "As-Salam-u-Alaikum" (Arabic for peace be unto you); the ancient "kiss of peace"; or the two-fingered symbol has become a form of dismissal. We throw the term "peace" around a lot, even as we are totally immersed in a passionate, frenzied society. We innately hunger, for the quietness of mind, tranquility, calmness, and a clear conscience that define peace. While we all approve of the harmony, reconciliation and public tranquility associated with peace.
Christmas is the Holy Day (Holiday) of the Holidays! This Holy Day was introduced by Angels; "And suddenly there appeared with the angel a multitude of the heavenly host praising God and saying,'Glory to God in the highest, and on earth peace among men with whom He is pleased'." Luke 2:13-14
Christmas is recognition of ancient, anticipated prophecies. "For unto us a child is born, unto us a son is given, and the government will be upon His shoulders. And He will be called Wonderful Counselor, Mighty God, Everlasting Father, Prince of Peace. Of the increase of His government and peace there will be no end." Isaiah 9:6-7
When Christ foretold his death, he told His disciples, "Peace I leave with you; My peace I give to you; not as the world gives do I give to you. Do not let your heart be troubled, nor let it be fearful." John 14:27
The Christmas proclamation is not exclusive or racist in any way. "He (Jesus) came and preached peace to you who were far away and peace to those who were near. For through Him we both have access to the Father by one Spirit". Ephesians 2:7 Peace was made available to the Jews and to any race or people.
My desire with this editorial is to wish you a very MERRY CHRISTMAS with a sincere desire (wish) for you to experience the PEACE offered to all mankind several thousand years ago this Christmas. I intend no offense by referencing Jesus, the Prince of Peace as I know Him. I realize, mention of His name is anything but peaceful to some who have a negative reaction to Him, but that does not mean I cannot personally wish Peace for you in His name. I do desire you to enjoy genuine peace, and I can vouch for the only Source I trust and know.
Our society tends to refrain from use of traditional Christmas greetings in a nominal attempt to not offend anyone who may reject the message of Jesus, the incarnation of God. My wish is that you will see past this and experience real Peace this Christmas season.
---
This was also submitted as an article to The People's Paper.